The government has rejected calls to introduce a permanent stamp duty holiday for property purchasers.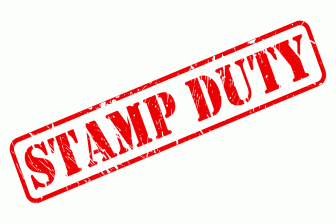 In a document published on 26th May, it said that the tax, which raised £8.4bn for the public purse in 2019-20, was an important source of revenue at a time when it needed to replace funds spent during Covid.
MPs on the Treasury Committee had recommended that stamp duty be reformed after witnesses to its inquiry into tax after coronavirus described it as not being fit for purpose.
The tax on property purchases of up to £500,000 has been suspended until June and will be tapered to the end of September. From July, first-time buyers will not pay any stamp duty on property purchases up to £300,000.
Having been extended once the tax break comes to an end on 30 June. After this date, until the end of September, there is a staggered return to previous stamp duty rates. It means you won't pay any stamp duty on the first £250,000 of the purchase price.
From 1 October 2021, rates are due to return to normal:
£0-£125,000 = 0%
£125,001-£250,000 = 2%
£250,001-£925,000 = 5%
£925,000-£1,500,000 = 10%
£1,500,000+ = 12%
The government's response to its inquiry said: "[Stamp Duty Land Tax] is an important source of government revenue. "It is simple to collect and administer, and helps pay for the essential services the government provides."
The government response added: "At a time when the government needs to consider long-term fiscal sustainability, any permanent cut or removal of SDLT would be likely to have a significant cost to the Exchequer."
You can access the government's Stamp Duty Land Tax (SDLT) calculator to find out how much you would pay.
In Wales, a temporary reduction to Land Transaction Tax was set to end on 31st March, but this was also extended by a further three months and will now end on 30th June 2021.
You can work out how much you will pay by using the Welsh Government's LTT calculator.
In Scotland, there was a Land & Buildings Transaction Tax (LBTT) holiday, which also offered reduced tax rates for buyers, but the holiday was not extended beyond 31st March this year.
You can view the normal rates on LBTT here.