Whether you share Michael Gove's suspicions of 'experts' the housing market and wider property industry is a complicated and often confusing place and it can be very helpful to have a professional guide to help interpret and understand what might be going on and where things may be heading. Broadcasters, journalists, content editors, blogs & brands are always looking for the best & the most authoritative and like many I have my favourites.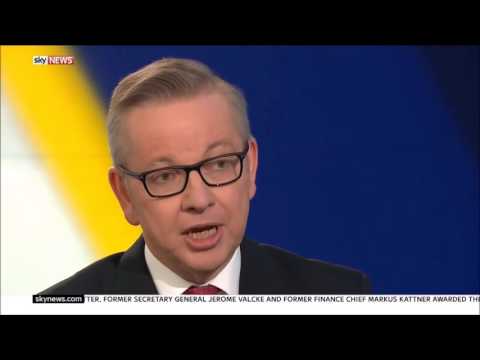 There are always those who will 'talk their own book' and of course there are many who sometimes can't say what they think for commercial reasons. No one would instruct a depressed estate agent or borrow money from a lender who thinks interest rates are going to 15%! But there are some folk who either don't have such worries or who will give objective advice even if it might not be popular or good for business.
These are the individuals who I rate and who I think you can rely on for objective and considered comment about the property market and incidentally who the majority of the industry respects.
Lucian Cook @LucianCook of Savills Research
Fionnuala Earley @FE_Hamptons At Hamptons/Countrywide by way of Nationwide
Neal Hudson @Resi_Analyst ex-Savills Research
Tom Bill @TomBill_KF Knight Frank Research
Grainne Gilmore @GGilmorekf Knight Frank Research
Yolanda Barnes @Yolande_Barnes Founder of Savills Research
Tracy Kellett @BuyingAgent Buying agent with common sense.
Miles Shipside – Too sensible to be on Twitter but founding director of Rightmove.co.uk
Peter Wetherell @MayfairGuru Founder of eponymous Mayfair estate agency.
Ed Mead @Ed_Mead Ex-agent now running service provider Viewber
John Wriglesworth @Wrigsey Founder of Wriglesworth PR and designer of indices such as the monthly Rightmove Index
Adam Challis @Adam_Challis Head of JLL Research
Liam Bailey @LiamBaileyResi Knight Frank Research
Johnny Morris @AskJohnnyMorris Hamptons/Countrywide Research
Marcus Dixon @DixonResi Head of research at Lonres.com
Richard Donnell @Richard_Donnell Ex Savills now head of Hometrack
Bob Pannell @BobPannell1 is Chief economist at the Council of Mortgage Lenders